Helping Kids from Challenging Environments
Providing adventure, fun, hope, and life-changing experiences for at-risk kids.
City Kids Camp provides an escape for kids who live in economically disadvantaged communities, allowing them to experience an environment free from violence, drugs, and gangs. Our goal is to accept any child that wants to come to camp, which is why our youth can attend totally free of charge.
Helping Kids. Changing Lives.
What We Provide
City Kids Camp is located in Lewistown, Illinois, about three hours south of Chicago. There, attendees will experience all of the adventures of camp on our beautiful 167 acres of natural environment. Our staff is composed of dedicated volunteers, counselors, nurses, teachers, mentors, and motivational speakers, all of whom work together to encourage and nurture our campers.
Nature
Access to nature helps to relieve campers' stress from living in inner-city communities that can often be rife with violence.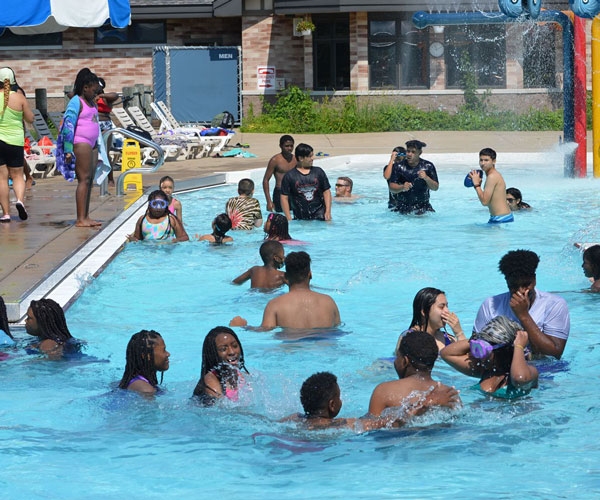 Activities
Wildlife education, hiking, archery, and ropes courses are just a few of the activities our campers experience.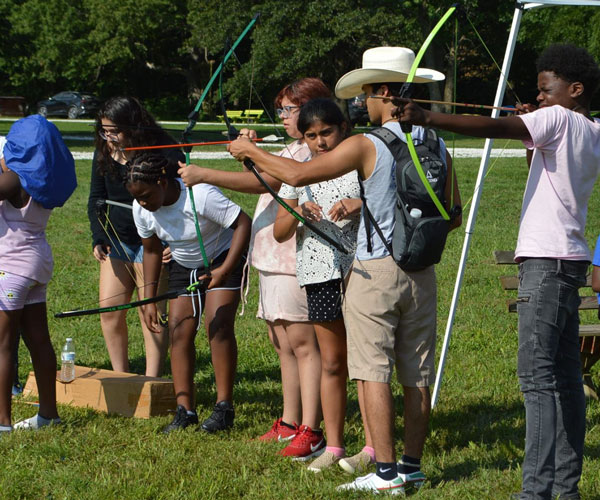 Sports
Through participation in sports, our campers learn the value of honesty, teamwork, fair play, and respect for both themselves and others.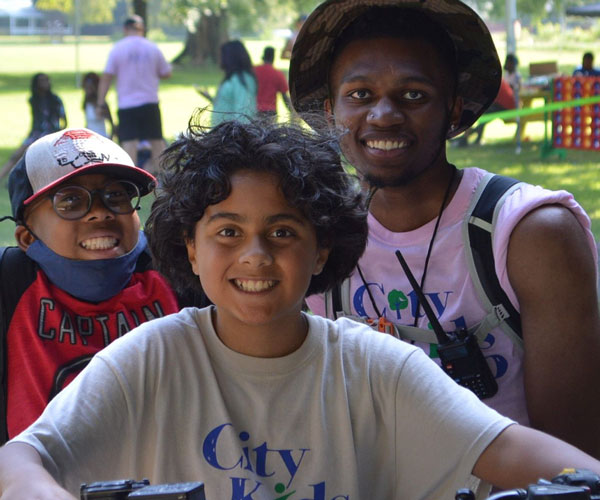 Mentorship
Mentoring shows our campers that there is hope for their future, assures them they are not alone in dealing with day-to-day challenges, and makes them feel like they matter.
Today's campers. Tomorrow's leaders.
City Kids Camp provides a unique opportunity for underprivileged youth to become more independent and self-confident. Our calm environment and dedicated staff encourage campers to make new friends, learn new skills, and experience what life can be like outside of their urban communities. Our camp is unique in that our campers don't just sit around a campfire and sing songs. Besides the range of activities they are able to participate in, campers also get the opportunity to listen to important speakers, having open conversations about how to make positive life decisions even in their complicated home environments.
Our camp is open to any Chicago inner-city youth from 4th to 12th grade. Our experience with our prior campers has shown that having kids in nature helps them calm down and minimize their natural defenses, which makes them more receptive to new experiences and dialogues.
Our Mission & Vision
Providing Refuge and Respite.
At-risk youth in Chicago are often faced with the negative physical, mental, and emotional impacts of serious issues like poverty, violence, drug abuse, and housing instability. Our mission is to provide refuge and respite for these youth by giving them an opportunity to experience a true outdoor adventure in a peaceful environment, and helping them to see the world in a new, more positive light.
We believe City Kids Camp can build foundations that lead to hope, motivation, and a better future through mentorships, motivational speakers, counseling, opportunities for internships, continuing education, and, ultimately, finding meaningful careers.
Helping Our Youth
Camper's Voices
"The best thing about this camp is being able to relax outdoors. I can finally read my book without distractions"
"MY camp experience has been great. So fun and I can't wait for the "future". The best thing that has happened to me so far is trying out activities (zip line, trampoline, soccer, archerie [sic], and basketball"
"I had so fun with your activities and I like your food."
Address
14253 E Epworth Spring Rd, Lewistown, IL 61542, United States
Helping Our Youth
Campers in Action